Many of you have reached out with questions about navigating your affiliate back office in Keap (previously Infusionsoft). To help you out and save you time, here are some tips for retrieving promotional resources.
We've added a brand new Evergreen Webinar banner ad set to your back office. You'll also be able to find your affiliate links there. We're currently in the process of updating the email templates provided. Woohoo!
How to Get Your Evergreen Webinar Affiliate Link
🔗Log in to your affiliate dashboard
✋Click Link Generator on the left-hand menu
🌟Copy + paste your tracking link for the #1: Evergreen Marketing Webinar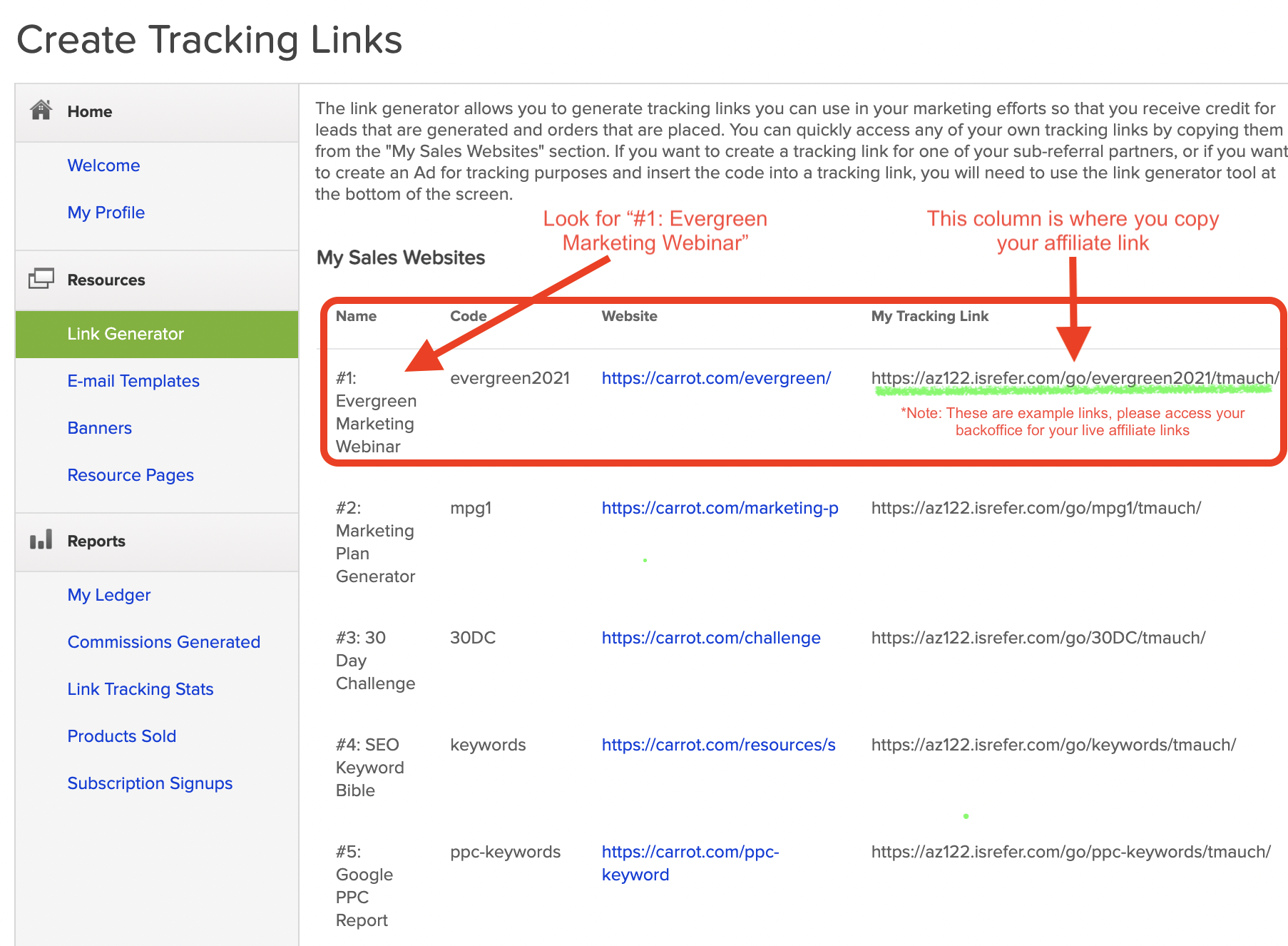 How to Get the NEW Webinar Banner Ads
Click Banners on the left-hand menu
Select who's driving the traffic *if applicable
Select where you're driving traffic to—in this case, #1 Evergreen Marketing Webinar
Select which ad you're using to drive the traffic *if applicable
Then click Generate Banner next to the desired Evergreen Webinar banner ad size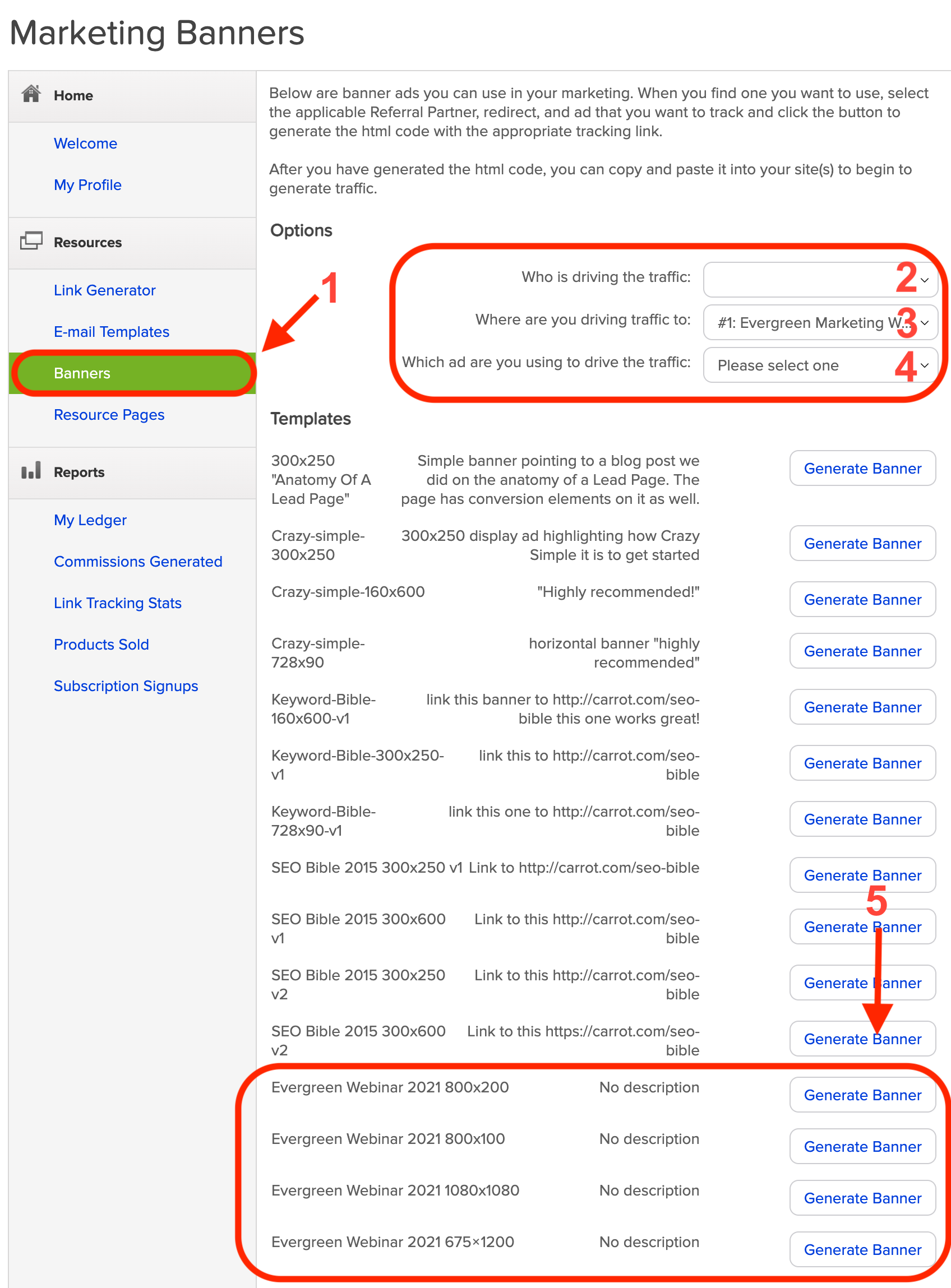 Viola! You have a beautiful banner ad HTML that includes your affiliate link! Simply copy + paste into your website.
Feel free to reach out to our Affiliate Program Manager if you need anything.
Happy promoting! 💰